Benefits of my Personalized approach
First off, I can assure you that this isn't just some cookie cutter program. Unlike the typical online program, the main goal isn't simply completion … that's only half the battle. I prioritize developing your awareness and mindset above all else. Aware of the way you move/how your body is aligned, how you breathe, the things you consume (gadgets, food, shoes, etc.). And adopting the mindset of steady improvement through every rep, every meal, every breath.
I've found that the best way of achieving this awareness is different for everyone and their specific goals. Utilizing a personalized approach with each of my clients allows me to craft the most efficient AND sustainable route to meet your goals.
All my clients receive different workouts/approaches/guidelines/drills to improve their breathing,movement mechanics, and nutrition.
My hands on approach allows me to coach you through pain, doubt, anxiety … whatever roadblocks may pop up in your journey.
Send me video of your movements for feedback, consult with me on gameday nutrition & breathing protocols, or receive morale support WHENEVER you want. With 24/7 access to me, you can ask me any questions specific to your individual needs and receive guidance as if I'm there with you in person.
Above all, you'll gain TIMELESS knowledge.
Timeless because what you'll learn is NOT predicated on any current fads or inventions; you'll find that we are born with all we need to live and everything else is extra that our body's probably haven't adapted to.
All this for a FRACTION of the cost that in person training would run you.
Results made SIMPLE
Being healthy is pretty simple, but not easy
In life there really are no shortcuts. Reclaiming health and a higher performing you doesn't mean buying a shit ton of fancy gadgets or following the latest diet or training fads
Your best shortcut is following a program based on the foundations of movement mechanics, breathing and nutrition, along with staying consistent, attempting to improve a little bit each day in these regards
These skills will never "go out of style" or become outdated because they comprise the core of health and being human
bringing awareness to these essential foundations, you can expect improvements in:
movement efficiency
body composition
performance (in an athletic AND day-to-day context)
mood
creativity
energy levels
personal relationships
overall humanness
healthy joint range of motion
functional strength
stress management (situational and chronic)
and Decreased:
joint pain/inflammation/injury
mindless consuming (buying shit we don't need)
taste for processed foods
fatigue
anxiety
Book a Strategy Session For Free. together, We'll walk through the roadmap that'll get you where you want to go
Coach-client conversations
See what the hype is all about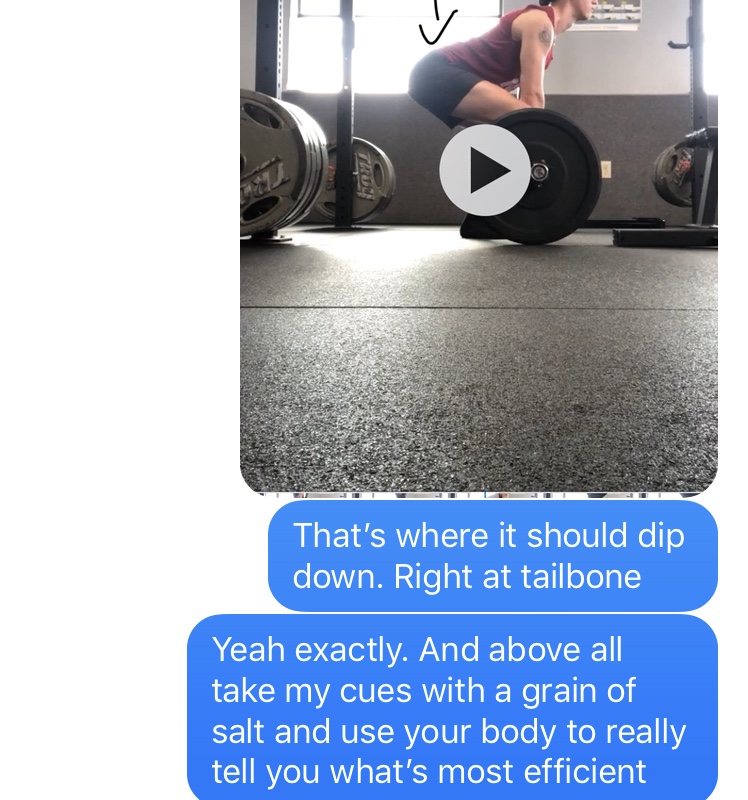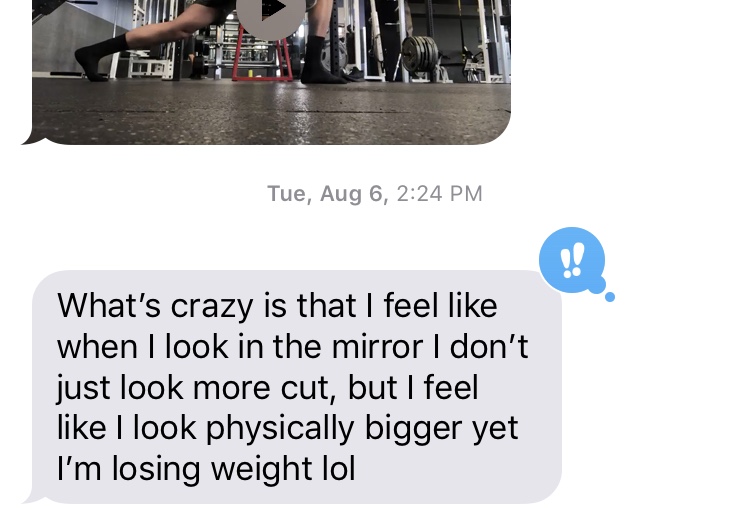 State of the art APP for Seamless coach-client interaction